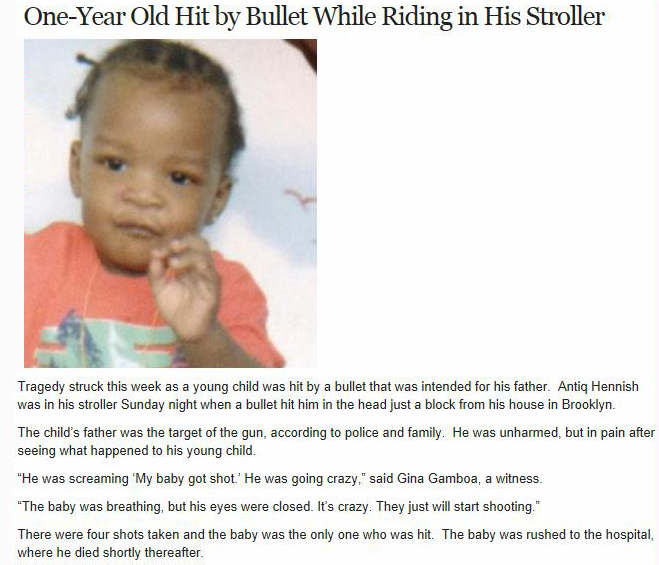 Drive-by shootings continue to be a source of the problem. Many times, an unintended person becomes victim to someone's irresponsible rage.
http://naturallymoi.com/2013/09/news/one-year-old-hit-by-bullet-while-riding-in-his-stroller/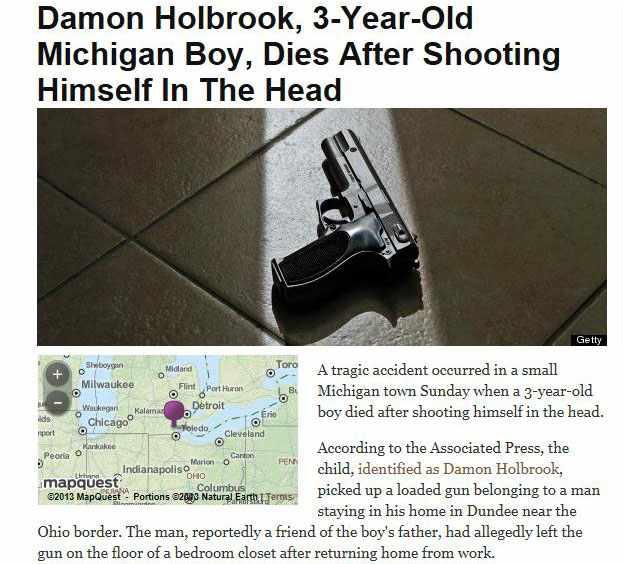 One source of handgun deaths is due to handgun owners who fail to secure their handguns. Guns in the home that are left unsecured have a very high chance of being found by children who will injure themselves or another person.